Transformation Series | Volume V
Audrey Healey • Apr 27, 2020
Volume V | Master Bathroom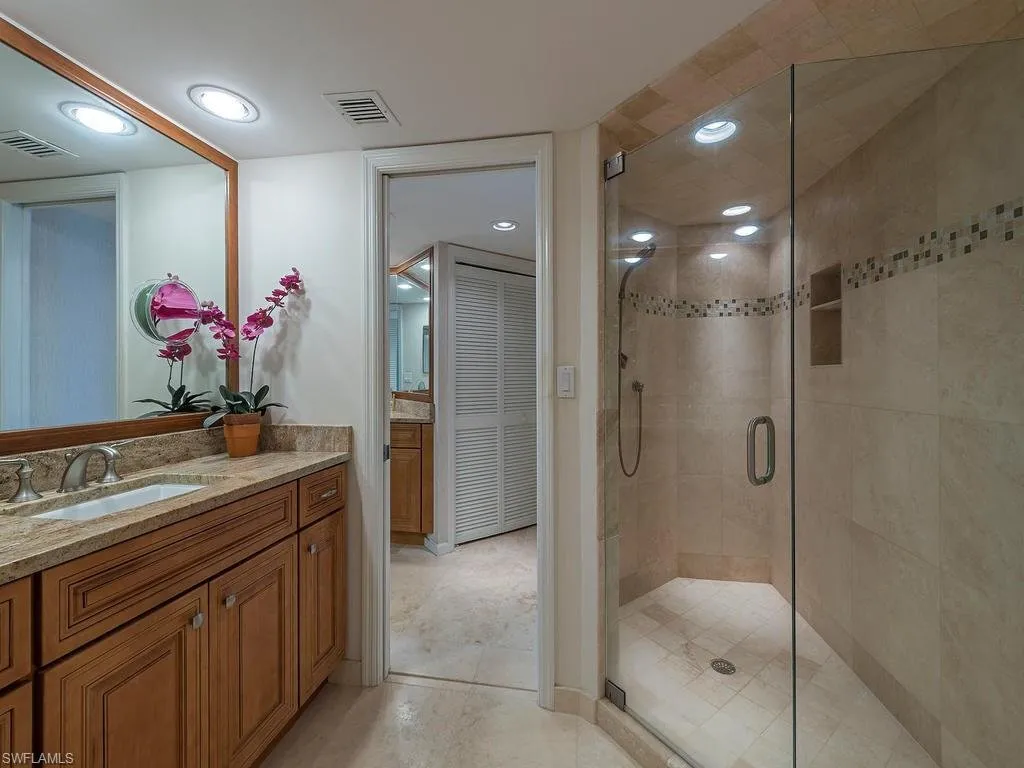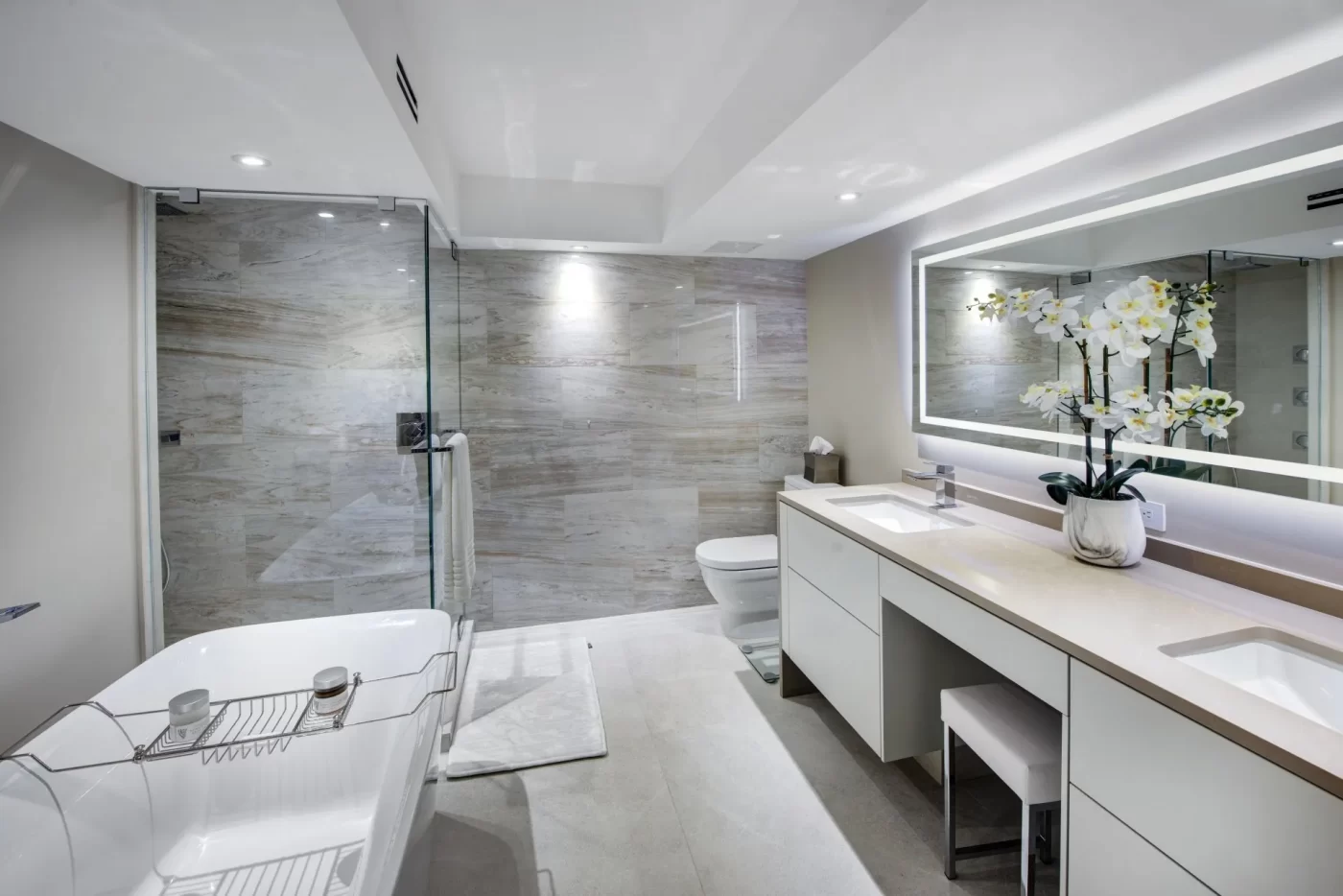 To some, interior design is merely decorating. To us, interior design is a collaboration of professionals with varying proficiencies. It is through the eyes of an interior designer, an architect, and an engineer that we are able to develop innovative renovation solutions. This multifaceted approach has been summarized through the volumes of this transformation series. We resume this series with a peek through the construction lens, so grab your hardhat and safety goggles and meet us at the jobsite!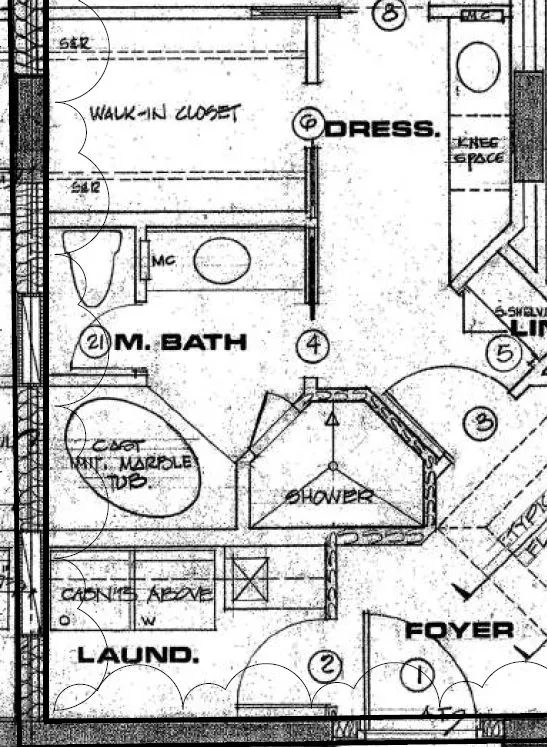 Though less than glamorous, there are four elements to this master bathroom: sink, toilet, shower, and bathtub. The first area of concern was the sink. While sufficient, having only a single vanity in a master bathroom is typically deemed unfavorable. Adjacent to the sink was a dedicated water closet. Water closets are desirable by some, but unfortunately, they occupy valuable space. The next area demanding improvement was the angular shower. The configuration of this shower was neither attractive nor effective. Finally, taking up a colossal amount of space was the built-in bathtub. This sort of diagonal orientation is rarely an efficient use of real estate. After an analysis of the existing master bathroom, it was time to proceed with a demolition strategy.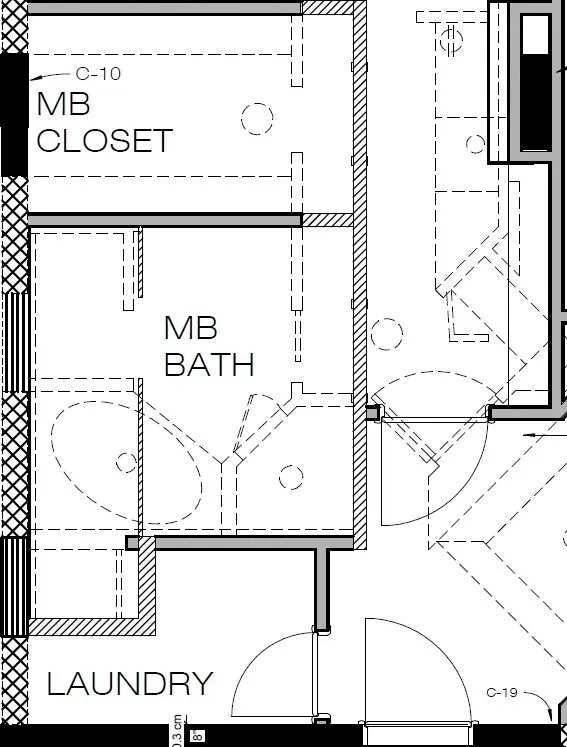 The demolition strategy began with a goal of modernization. Because it was a priority to maximize space for the primary vanity, we elected to eliminate the foyer vanity. This decision came with the advantage of an enlarged walk-in closet and a privatized master entry. We then opted to demolish the dedicated water closet enclosure. This allowed the room to feel more spacious. Next, we demolished both the existing shower enclosure and the built-in bathtub. This afforded maximum opportunity in the shower/bathtub area. Finally, and perhaps most significantly, we extended the constraints of the bathroom by demolishing a portion of the adjoining laundry wall. Our final task would be to maximize that new space. See the final floor plan revealed below!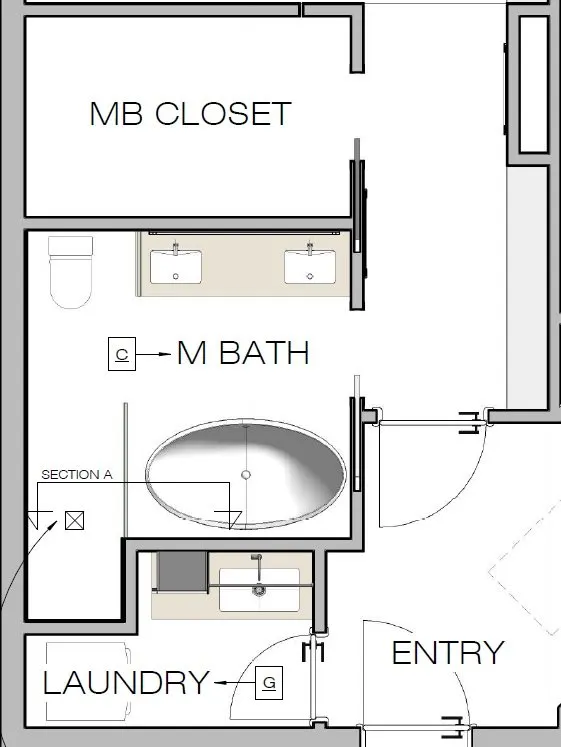 Alas, this master bathroom has been detuscanized and modernized! After expanding the outer boundary of the room, enough space was gained for a double vanity. Gone are the days of sink-sharing! The elimination of the water closet enclosure prompted the development of a large feature wall. This broke up the monotony of the space and became a very functional way to incorporate art. We then determined that exchanging the shower and tub locations would be an optimal use of the space. Not only was the new shower enlarged, but it also offered a privacy that wasn't originally present. Meanwhile, the new location of the bathtub enhanced the openness of the room (being that it is a low-lying object) and acted as an artistic feature. Had it not been for our dynamic approach, the master bathroom may not have reached its full potential. See below how this aesthetic was carried into the master bedroom.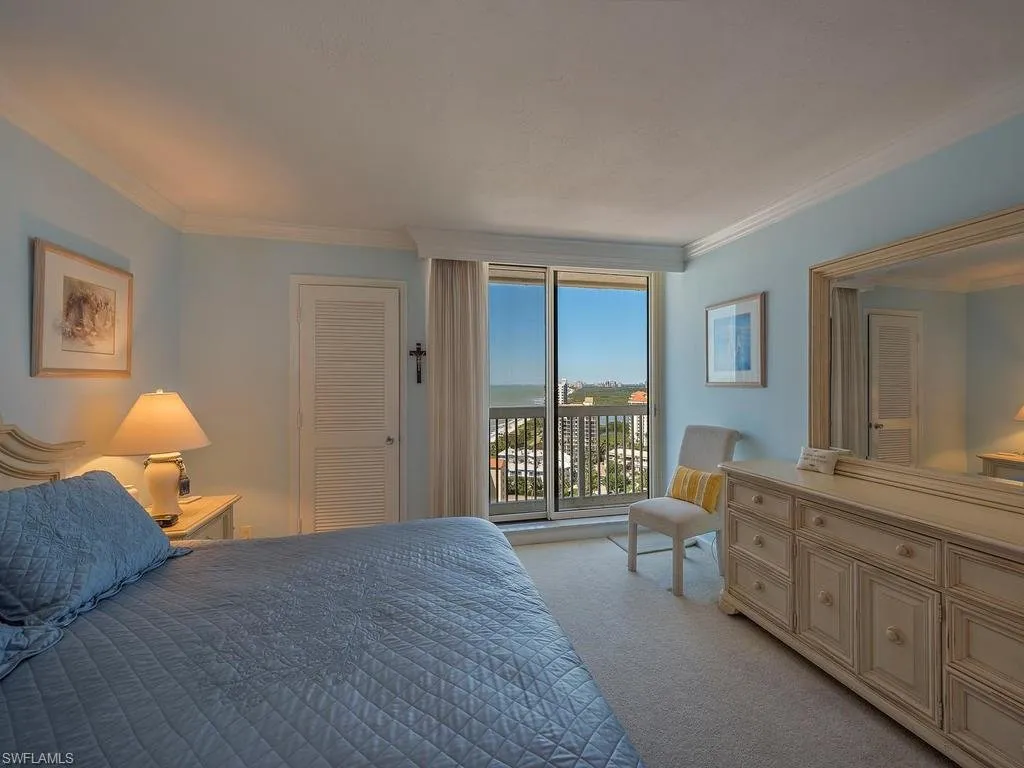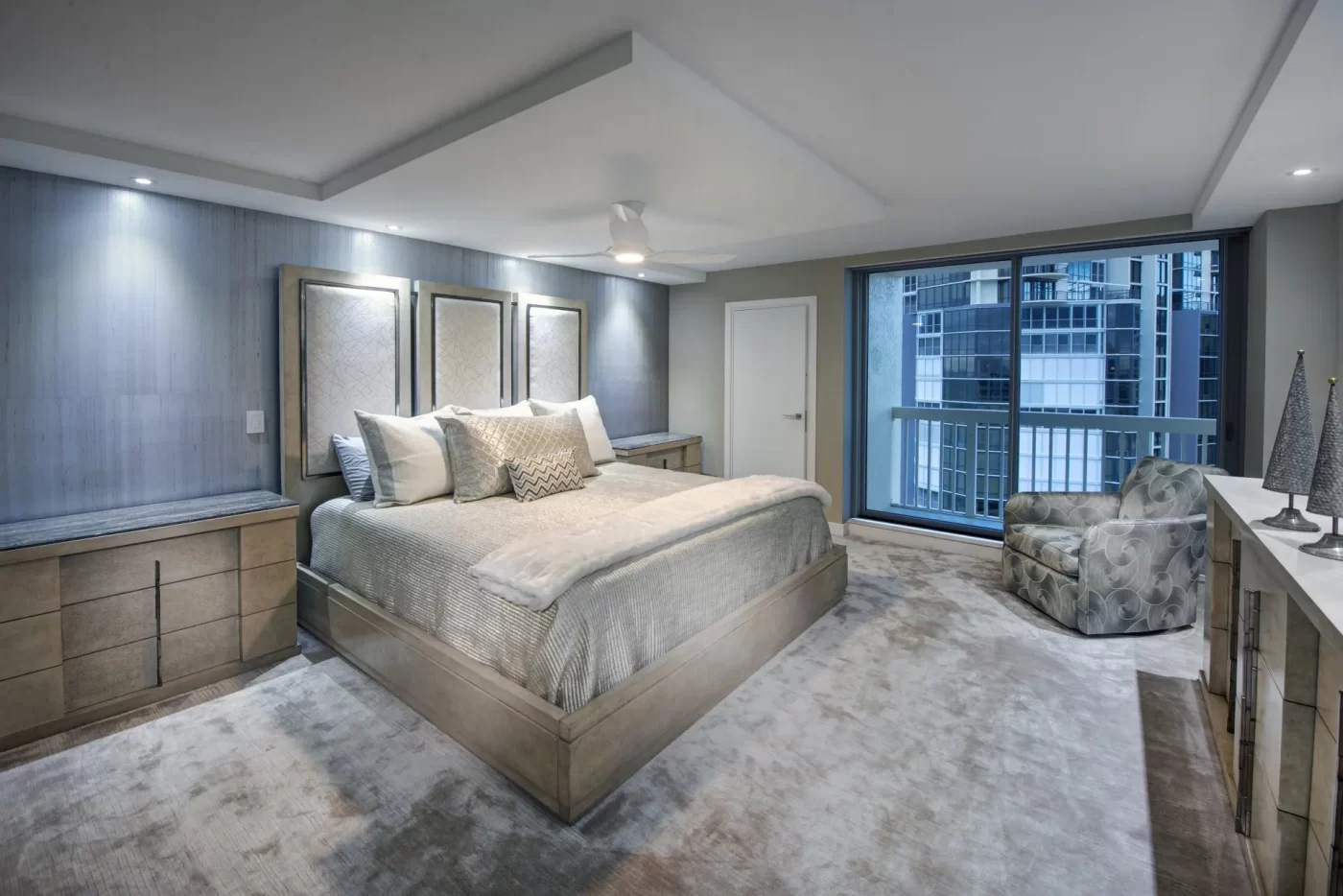 By Audrey Healey