Transformation Series | Volume I
Audrey Healey • Apr 20, 2020
Volume I | The Great Room
Our most recent editorial left our audience with a captivating work of art, spontaneously discovered on the cobblestone streets of Barcelona. Eight months later, the piece rests happily in its place following a successful renovation. We are detailing this renovation with a seven-day series. Follow along as we share tidbits and trials from this transformation. See below Volume I of the Transformation Series: The Great Room.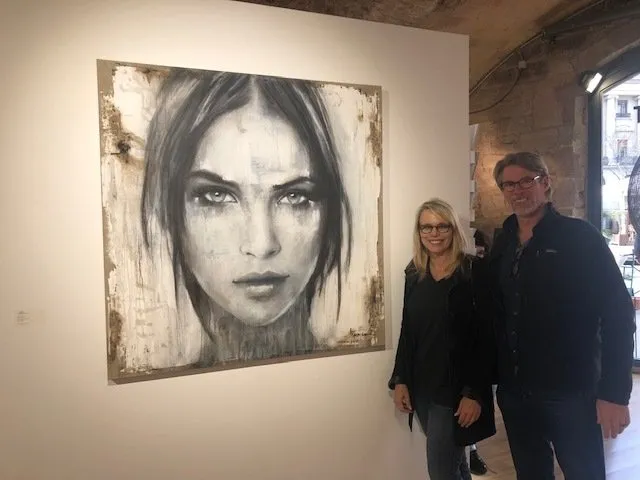 A year ago, this 3-bedroom beachfront condominium was begging for a refresh. While many details go into a renovation of this scale, there were three primary changes integral to its success.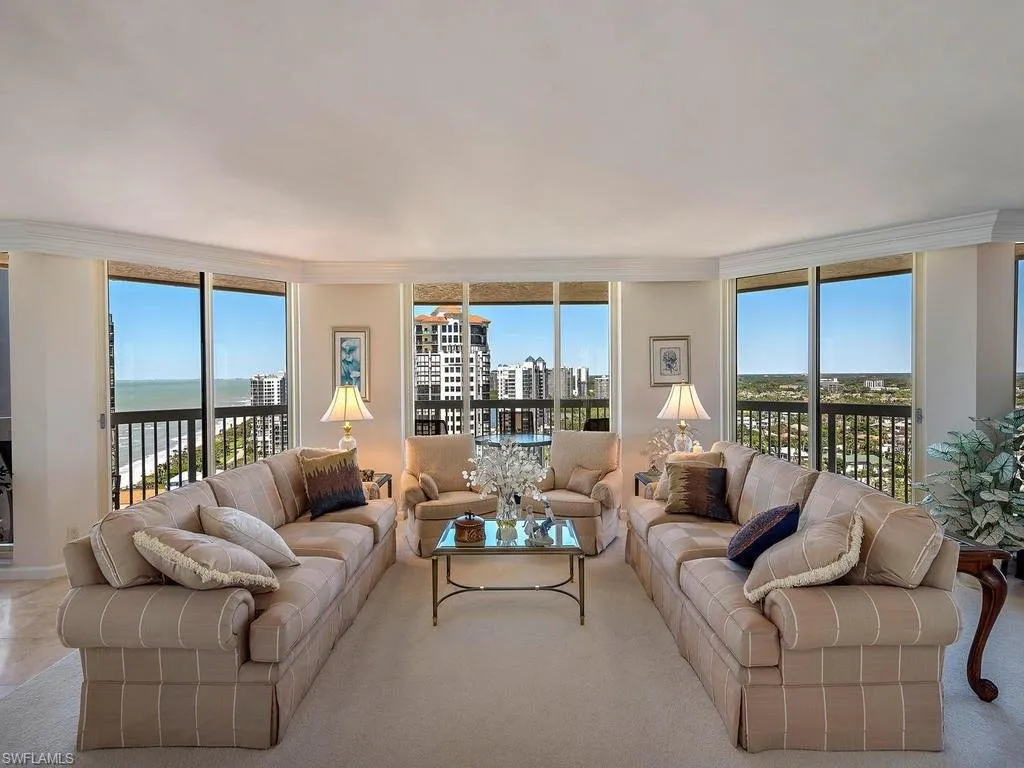 First, capitalizing on the expansive views was imperative. Naturally enticing the visitor toward the great room, the windows required no drapery or bulky crown molding – the view spoke for itself and begged to infiltrate the room with natural light. Instead, the windows demanded a furniture layout respectful of the building angles. By simply aligning the sofas with the exterior walls, the space was opened without compromising seating capacity.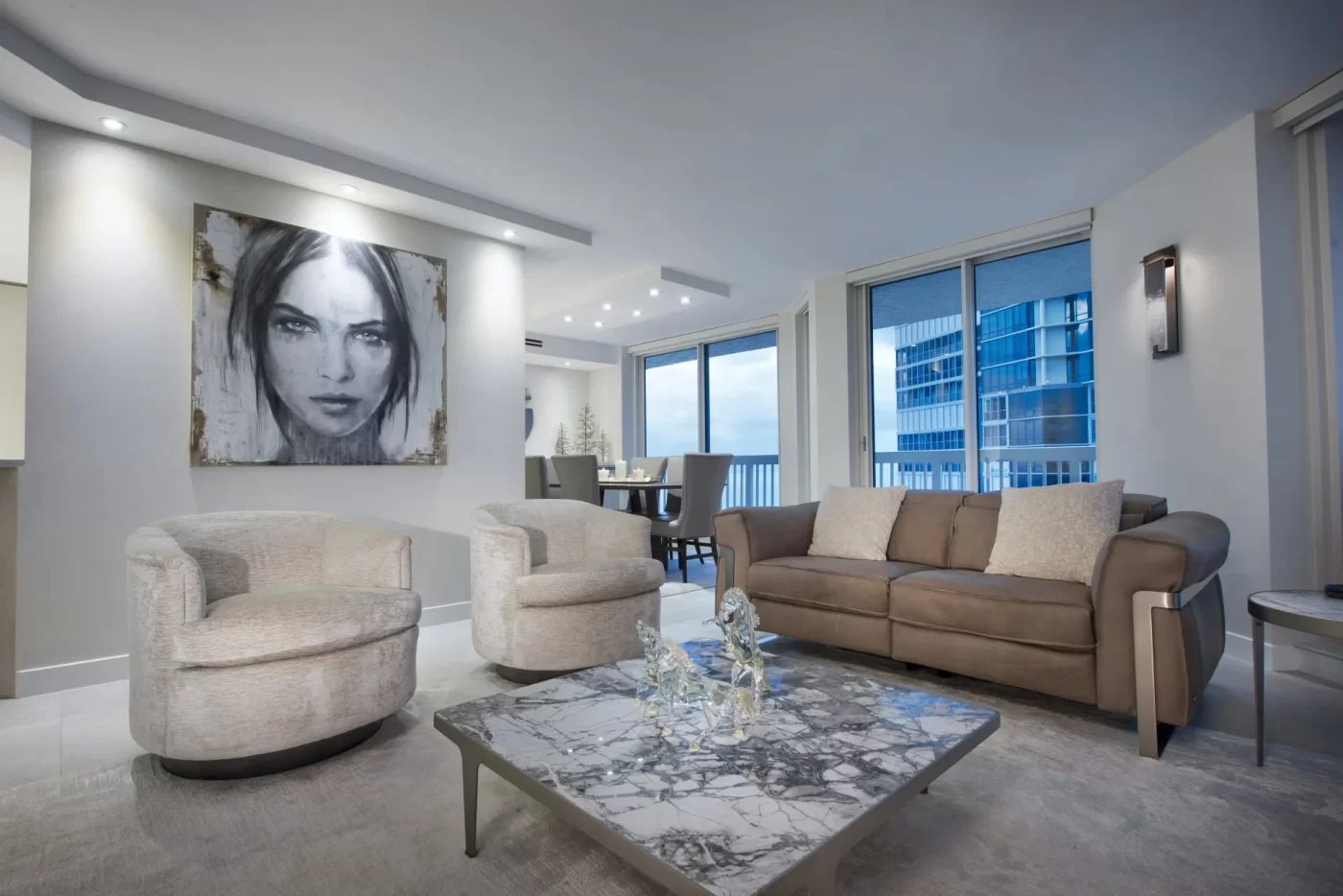 Next, given the open concept of the space, it was essential to find a way to better define the great room. Progress was made with the simple reworking of the furniture layout, but of course the space would not be complete without an area rug. Not only would it serve as a boundary, but it would also add a subtle degree of coziness. A muted color with a metallic sheen was selected to enhance the louder features within the space.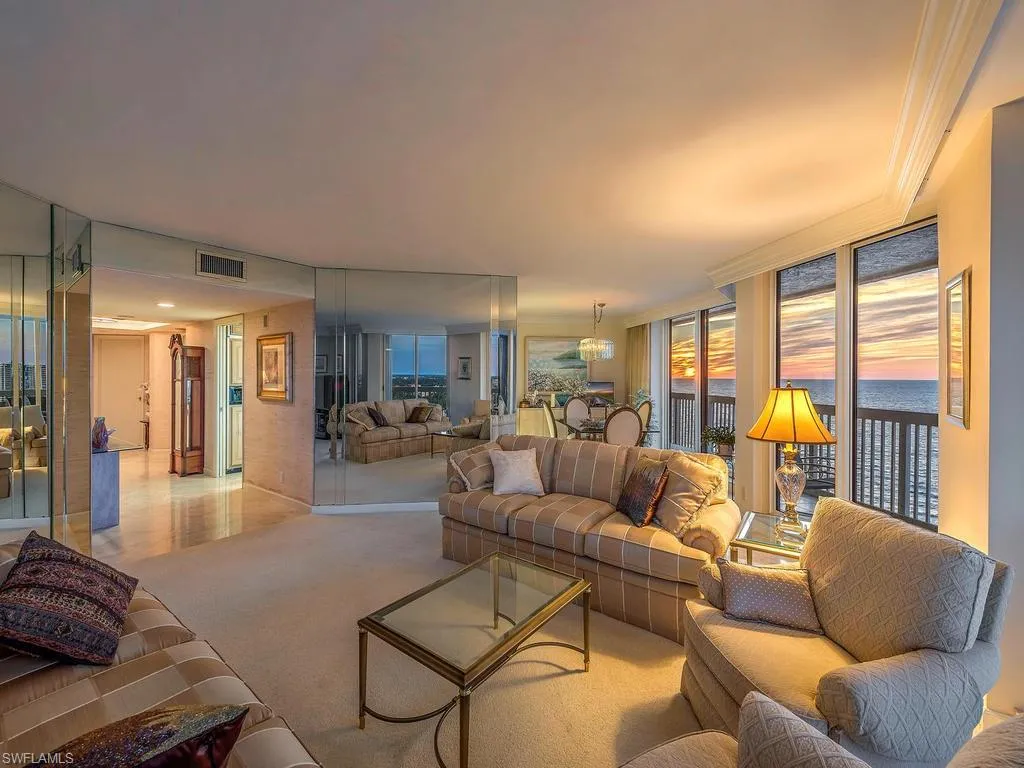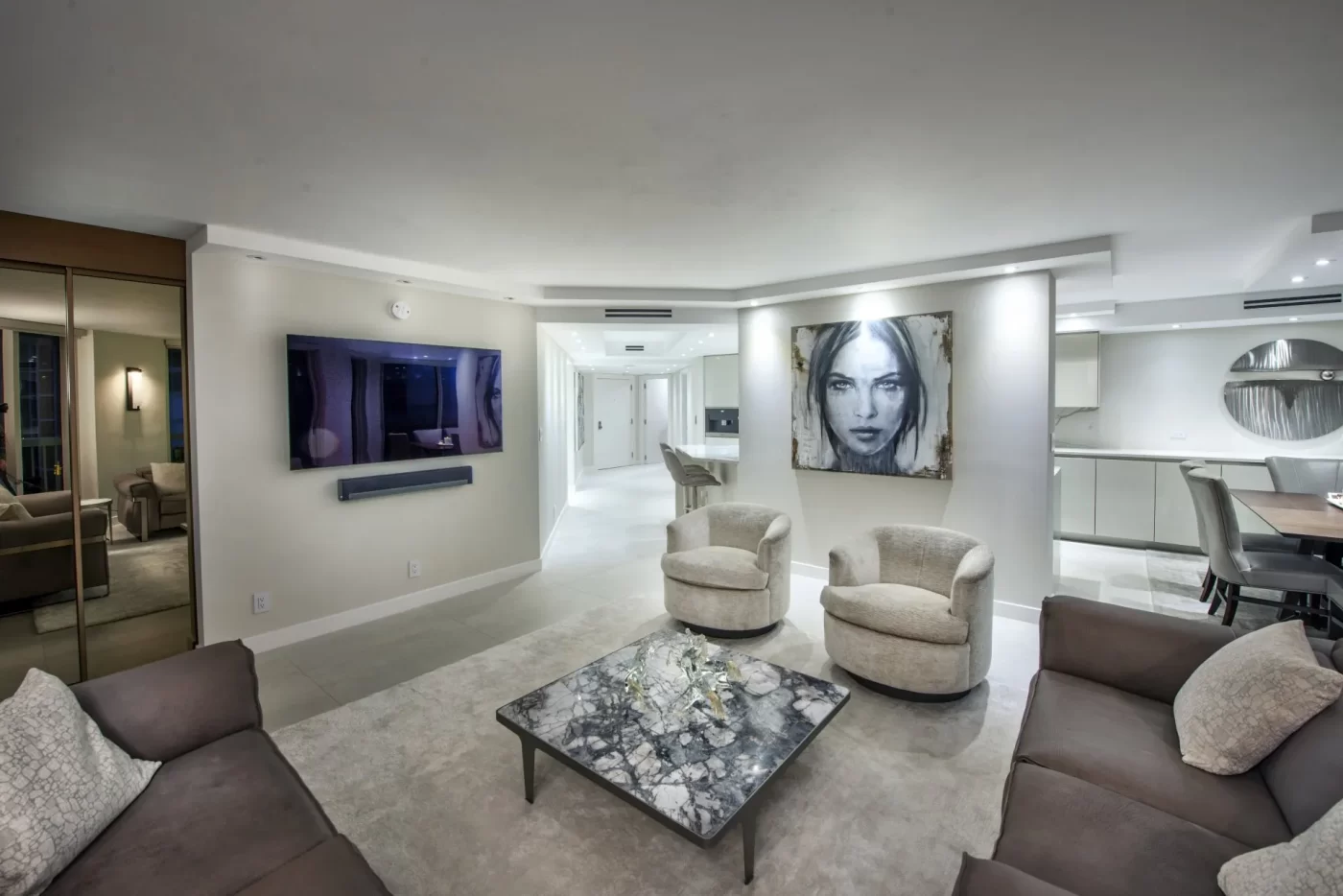 Lastly, strategies from our Art & Design Integration piece were incorporated. Table lamps were exchanged for sculptural sconces, adding a note of artistic interest and balancing the artificial light (Functionality.) The artificial light was further improved with the addition of modernized soffits, which were then used to accentuate Atelier Lieverse's Giulia (Intentionality.) And finally, a palette was derived from Giulia and distributed throughout the room (Color Palette.)
Check back with us tomorrow as we explore the transformation of the adjacent Den!
By Audrey Healey