Transformation Series | Volume II
Audrey Healey • Apr 21, 2020
Volume II | The Den
Yesterday we introduced our first ever Transformation Series. This series is intended to provide a virtual tour of our recently completed renovation. If you missed Volume I: The Great Room, you can find it here.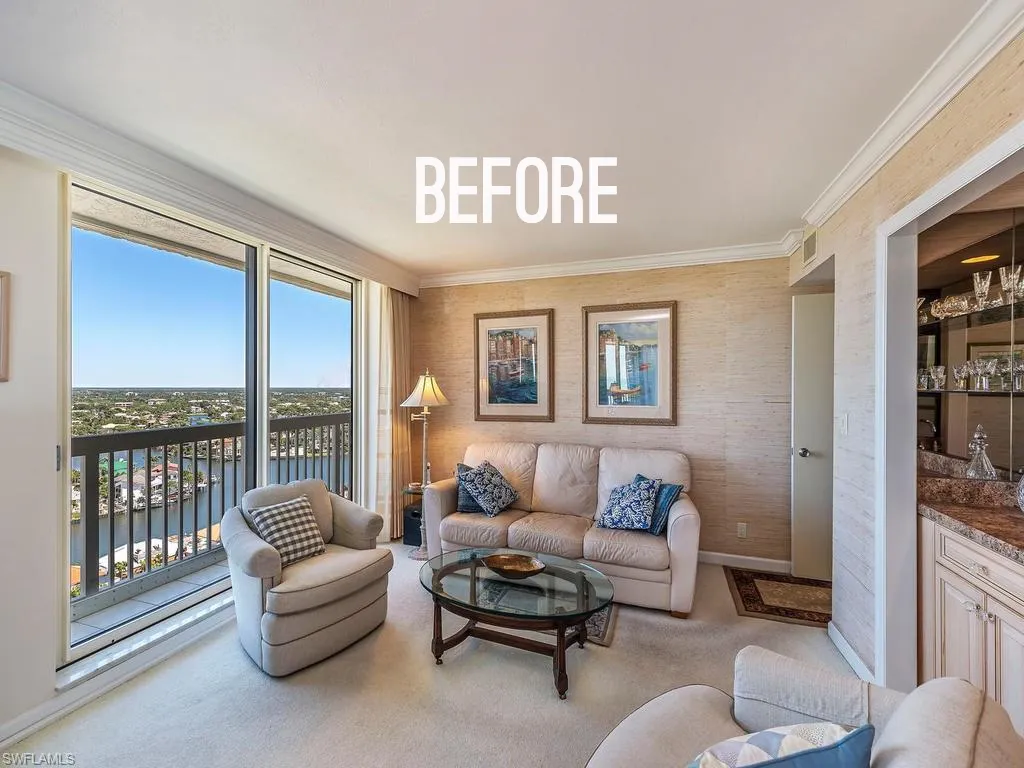 As referenced previously, this condominium offers panoramic views acting as a keystone in the project. While the great room flaunts picturesque sights of the Gulf of Mexico, the den boasts that of the bay. Inspired by the radiant background, the foreground demanded we rise to the occasion. Simply eliminating the dated wallcovering and stale carpet would not suffice. A larger issue required attention: the functionality of the space. After three implied functions were investigated, the client was challenged to more clearly define the actual functions.
As it was, the array of furnishings suggested that gathering was a primary function of the space. The arrangement alone was puzzling (as it failed to capitalize on the view,) but worse was the redundancy of having adjacent rooms serve the same purpose. But after interviewing the client, the true function of the space was identified: a quiet room for the couple. The focus immediately shifted to refurnishing and rearranging. Two modern recliners were sourced for comfort and were arranged in a way that allowed the view to become the focal point of the space. The couple now enjoys sipping their morning coffee while watching the swimming dolphins.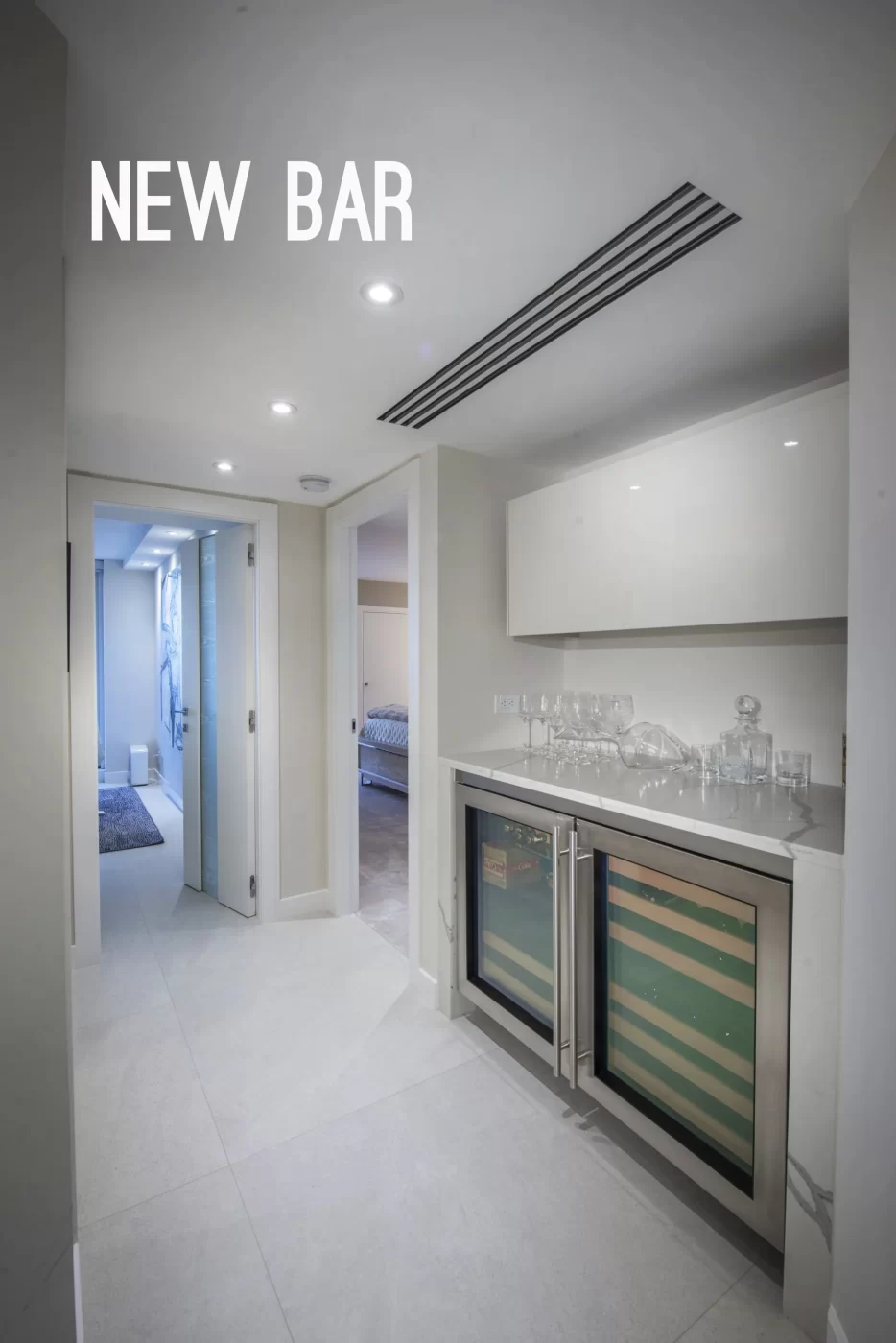 Next, the space appeared to secondarily function as a bar. The built-in housed decanters and other delicates, but the dust indicated minimal use. The space wasn't used for gathering after all, so having a bar here felt senseless. The client was not in favor of eliminating the bar altogether, so there was only one option: relocation. After strategizing, the bar was relocated to a more appropriate space where guests would naturally frequent. The next challenge: maximizing the potential of this newly gained space in the den.
Finally, it was determined that, while rare, housing guests was a subsidiary function of the space. The former sofa was able to be converted to a bed, though extraordinarily inconvenient and uncomfortable. Nevertheless, it had served its purpose and the client emphasized the importance of maintaining this function. At this point, it would have been easy to select another convertible sofa, but we knew there was a better solution. Having gained the space of the former bar, we set out to design a custom murphy bed. Now comfortable sleeping arrangements can be offered when necessary, but the bed can be camouflaged and concealed in the meantime.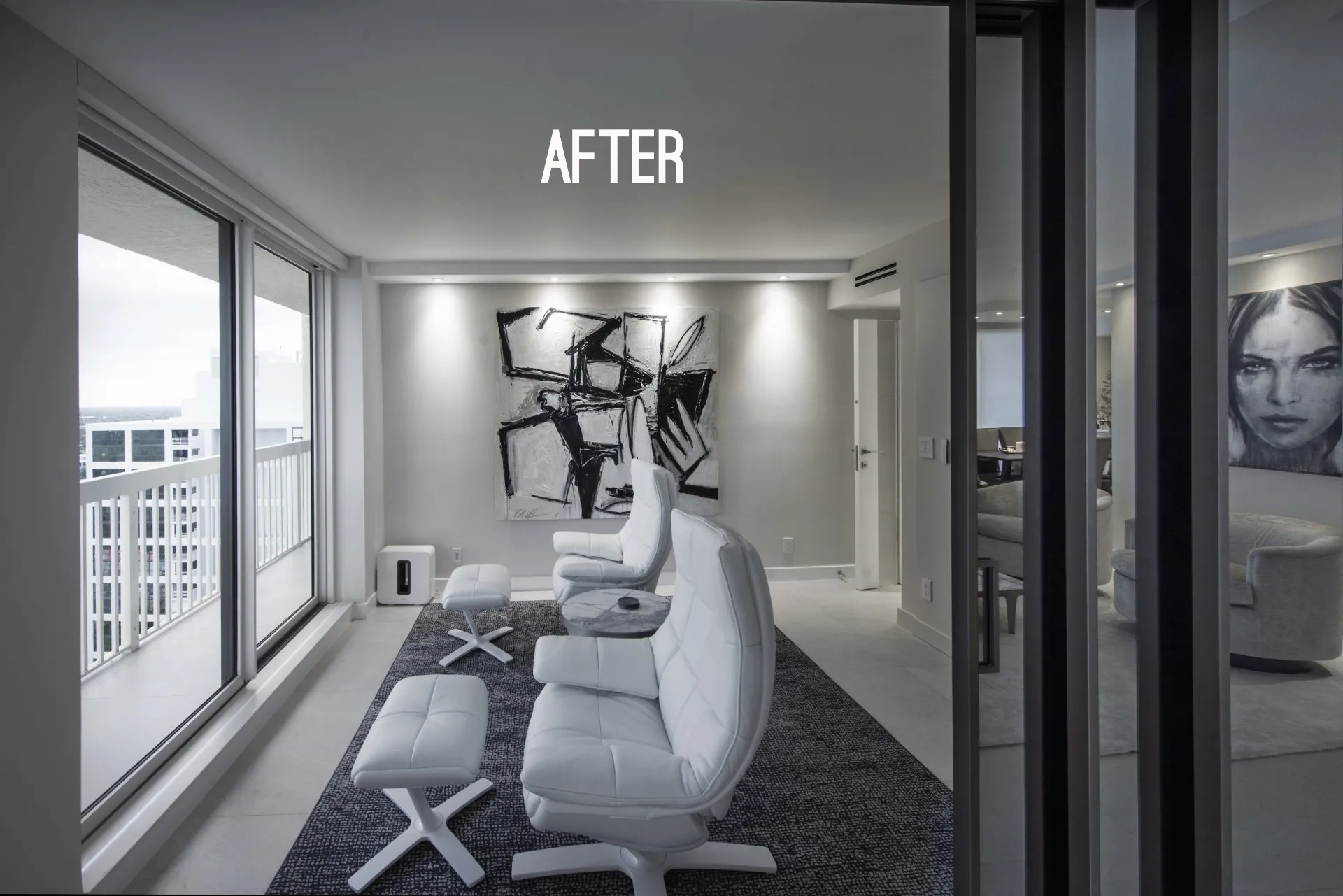 Join us tomorrow as we explore the transformation of the primary guest suite!
By Audrey Healey