Audrey Healey • Feb 13, 2019
Luxury Home Show 2019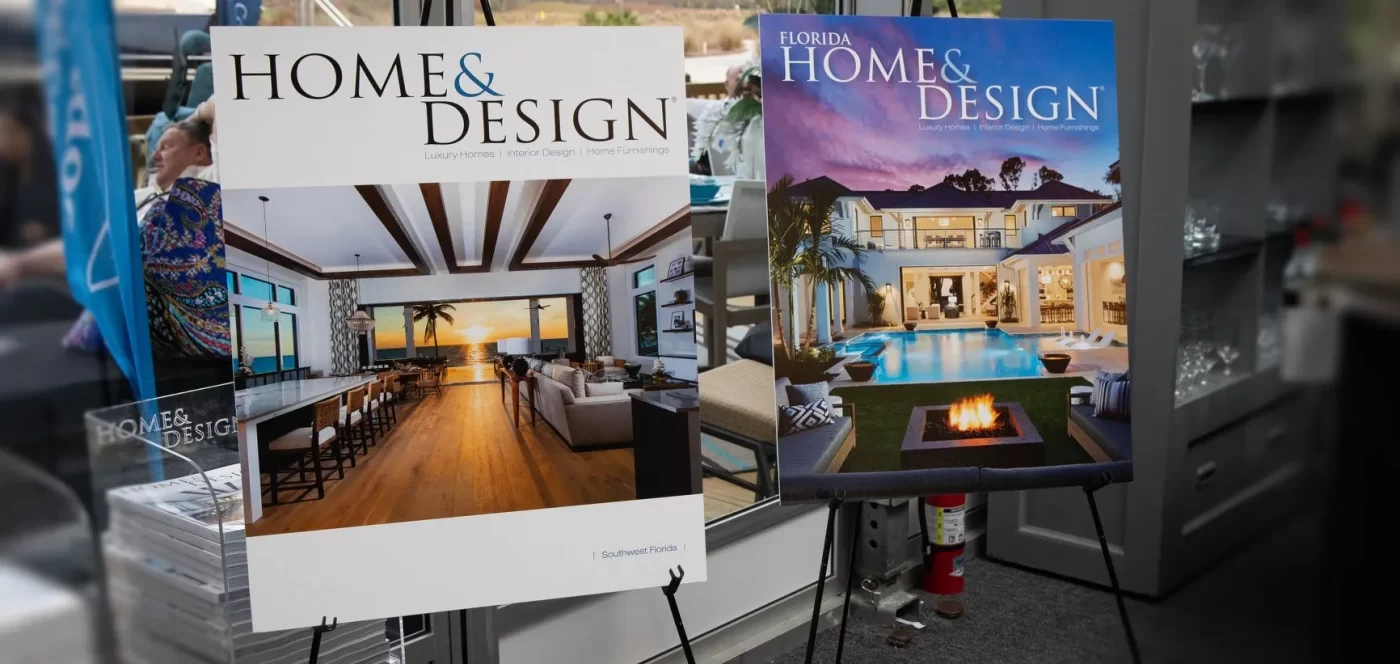 The Luxury Home Show – Presented by Home & Design Magazine
Runner-up to January, the start of February can often be anticlimactic. But for those in the luxury home industry, this year it was not so. Hosted at the Ritz Carlton Golf Resort, the 2019 Luxury Home Show was a prestigious exhibition for developers, designers, and decorators alike. Homeowners from all regions of the country gathered to enjoy the nearly eighty brands present. Whether a craftsman or a consumer, the objective of the show was threefold: exhibition, education, and engagement.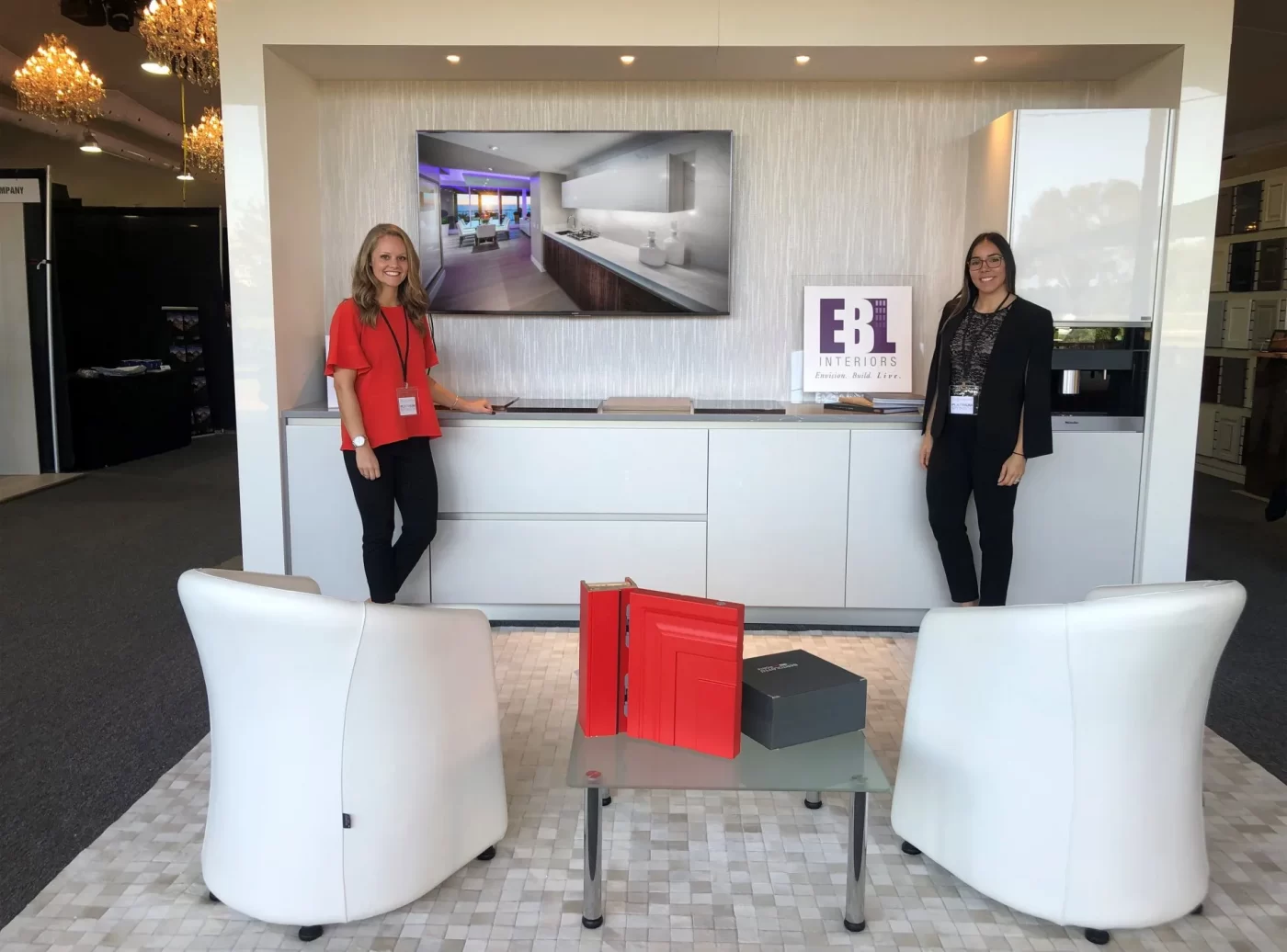 EBL Interiors exhibit with interior designers Audrey Healey and Melissa Toscano.
The most obvious purpose of a trade show is the exhibition. To the consumer, exhibition prompts inspiration for potential projects. Reversely, to the trade, exhibition prompts leads for potential clients. A mere twenty-four hours before the show, chaos commenced as each brand rushed to prepare their exhibit. It takes a certain degree of creativity to design an exhibit that can be both installed and demolished in only a matter of hours. EBL enlisted the help of Premiere Luxury Closets (PLC) and Marble.com. The result: a modern Snaidero kitchen complete with a functional Miele coffee maker.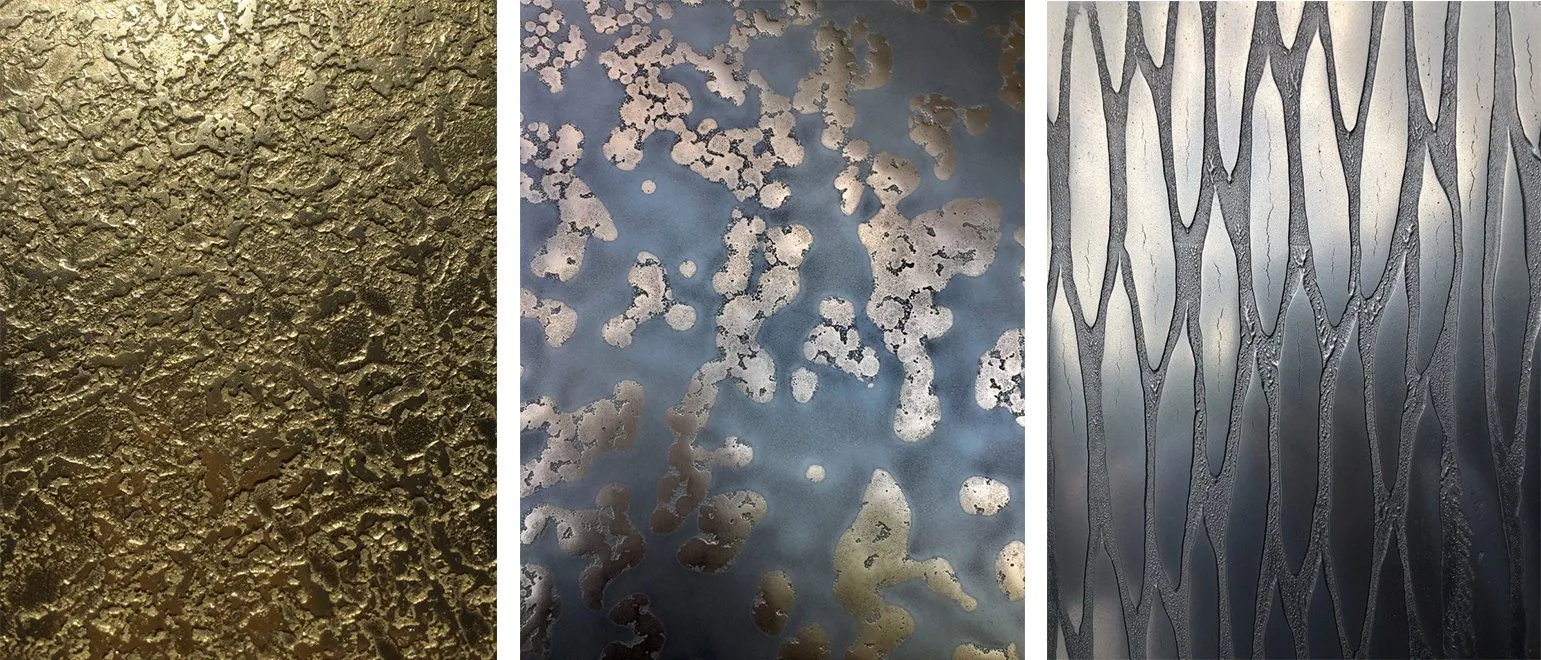 Luxe Surface Design samples.
Exhibition is of course complimented by education. Naturally, consumers are overwhelmed with information during the event. But equally as valuable, professionals in the industry often walk away having learned something new as well. This year, one of the most eye-catching exhibits was Luxe Surface Design. With full-height liquid metal panels, it was nearly impossible to ignore. EBL took full advantage of the opportunity to learn more about this unique brand. We look forward to using this product to cater to specific clients in the future!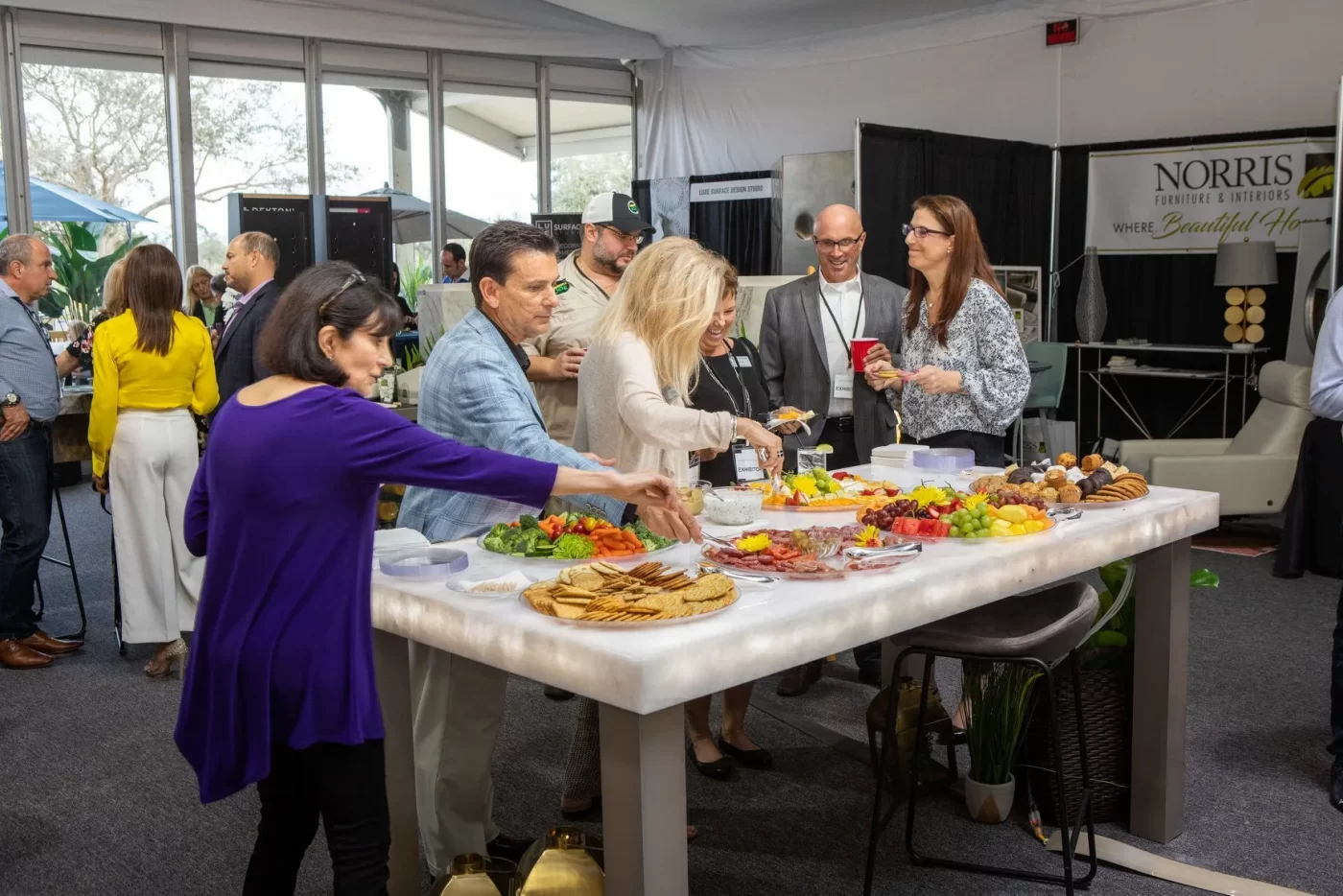 Industry professionals snacking and socializing at the launch party.
The final, and perhaps most important part of the trio: engagement. Because consumers are seeking both inspiration and information, they will likely be very engaged with all exhibits of interest. But aside from these interactions with the consumer, the trade is able to network with other professionals in the industry. This year Home & Design hosted a launch party for the sponsors, exhibitors, and home industry professionals. Whether a reunion between former colleagues, or the potential for a new partnership, connections were being made all evening. A sure success, Luxury Home Show 2019 will be hard to top. We'll see you next year!
The latest cover of Home & Design magazine. Get your copy at EBL today.
By Audrey Healey