Audrey Healey • May 18, 2018

From the creative mind to the skilled craftsman, everyone in the stone and tile industry made their appearance at Coverings '18—26,000+ attendees to be more precise. This year, professionals in the industry met in Atlanta to discover innovative technology and inspiring products, while interacting with fellow peers. Below you will find just a few highlights of the week.
For the past decade, technology has further developed the ability to manipulate porcelain tile. This year, Coverings proved that this art has been nearly perfected. From timeless hardwood – to industrial concrete – to trendy marble, porcelain tile is a feasible answer. A durable, safe, and cost-effective answer at that. Featured at the show was Ceramiche Keope. Keope showcased their new line, K2, a 20mm porcelain stoneware designed for both indoor and outdoor applications.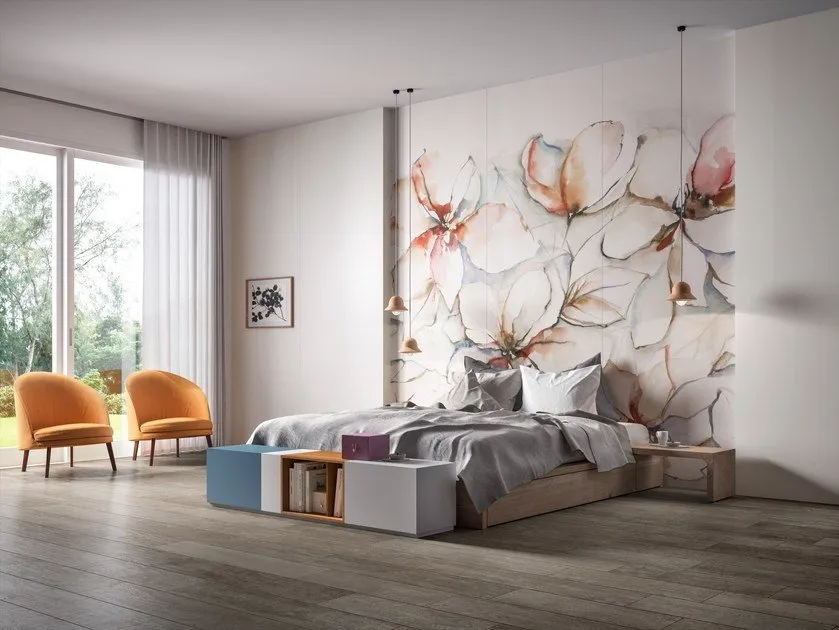 Cotto d' Este Kerlite Wonderwall Lotus
In addition to indoor and outdoor applications, Coverings '18 demonstrated the success of porcelain tile in vertical applications. The photo above features Lotus, one of the many Kerlite Wonderwall colors. Kerlite Wonderwall is a product of Cotto d' Este and continues to draw attention to itself as the technology capabilities are perfected.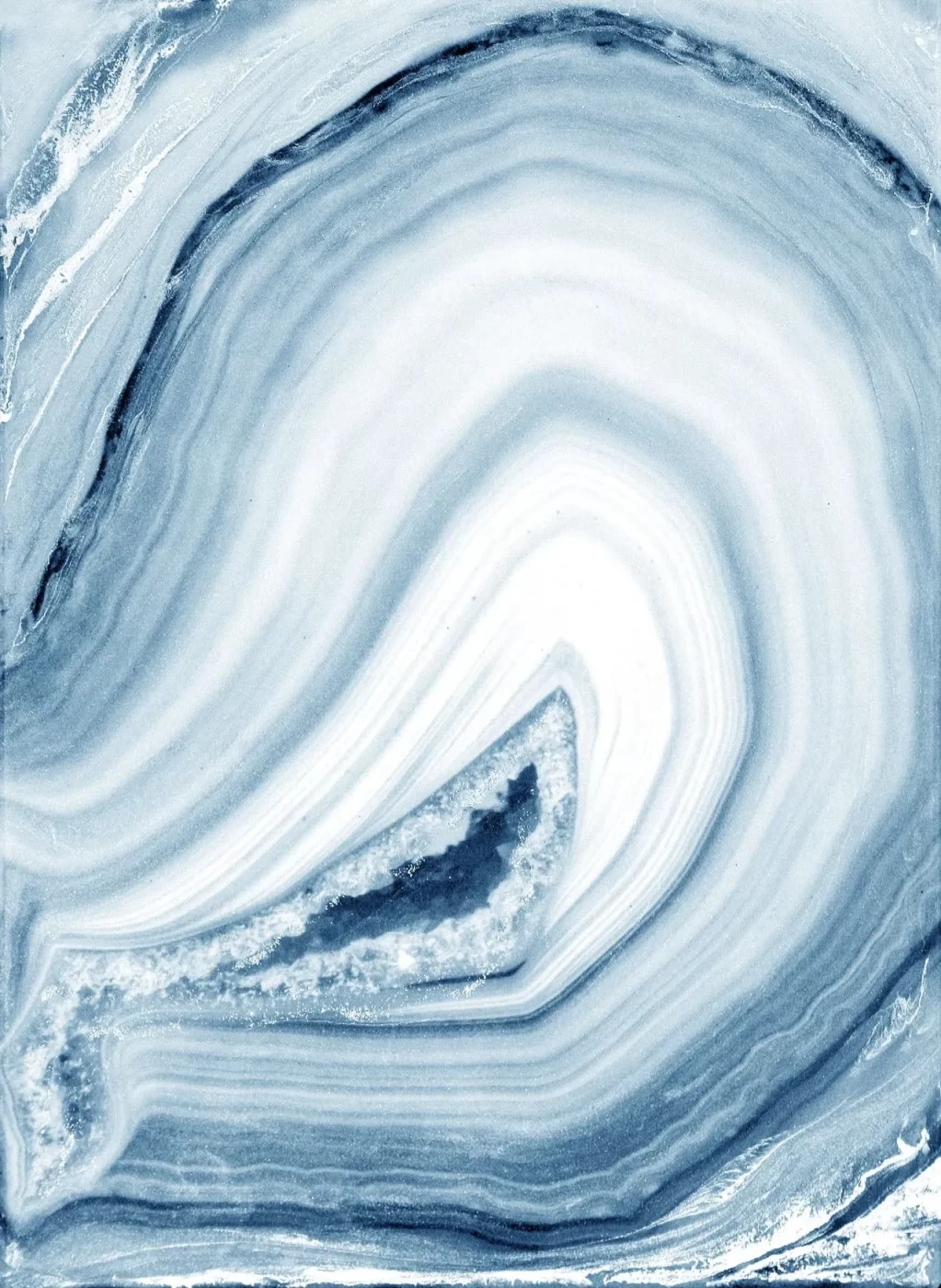 Alex Turco: Mineral Blue Agate
If you're looking for something other than porcelain tile to feature on your vacant wall, Alex Turco may have the solution for you. Though new to the show this year, art designer Alex Turco has installed his decorative art panels throughout many parts of the world. These art panels are composed of aluminum and use an unprecedented mixed media technique. The panel above is part of Turco's Mineral Collection, but pieces from Turco's Abstract and Underwater Collections were a big hit as well.Turco's success was evident from the few panels he was able to display at the show.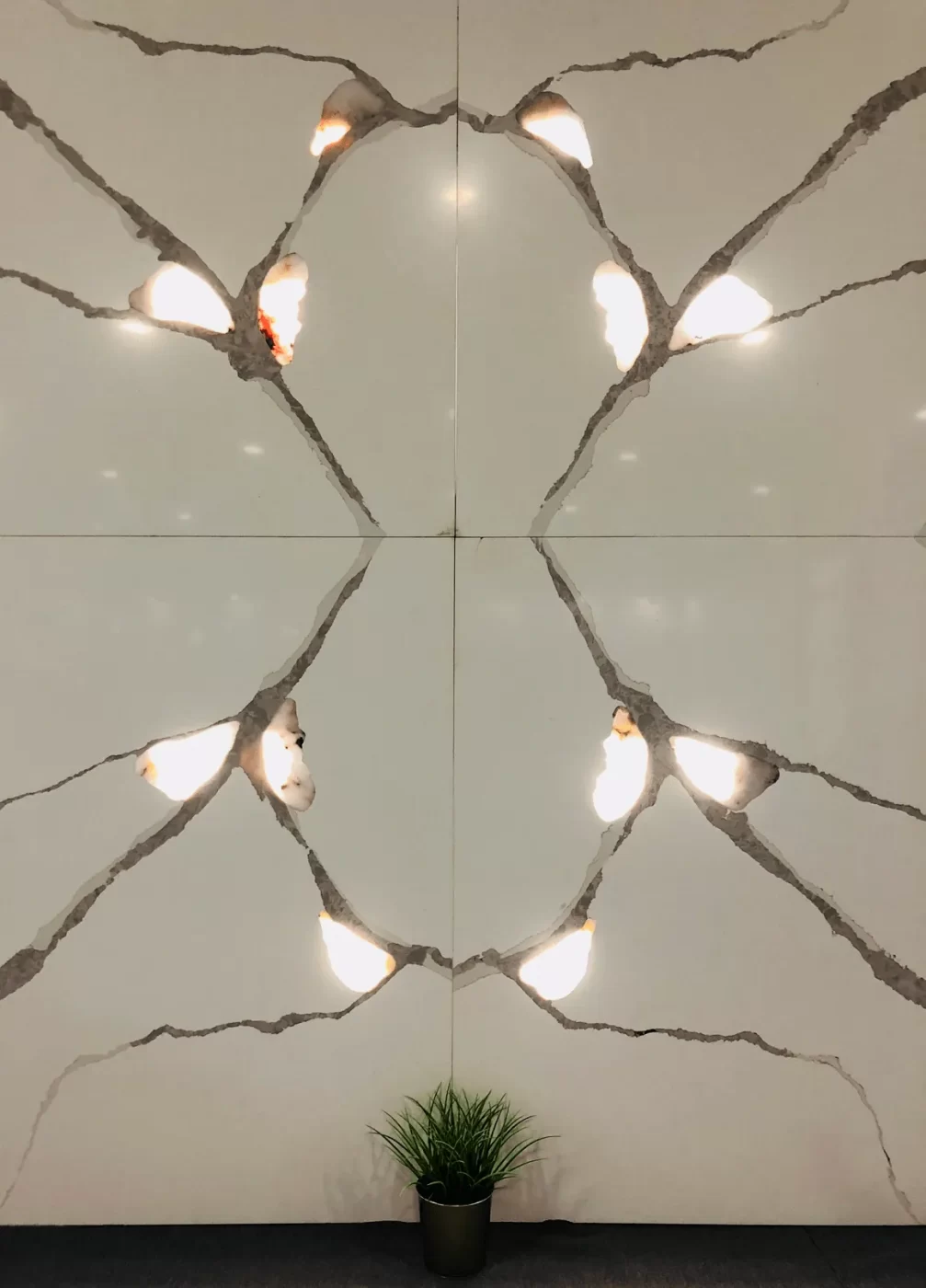 Backlit Calacatta Crystal
Also trending: dramatic interplay between light and natural material. This is seen this in numerous applications, and we are loving it! Above is just one example from the show that immediately caught our eye: this gorgeous backlit Calacatta Crystal. But beyond backlit stones, designers are finding ways to incorporate lighting into the installation. Cotto d' Este featured this extended cube installation (below) presenting one of their newest products. What a great way to incorporate light into the creative design!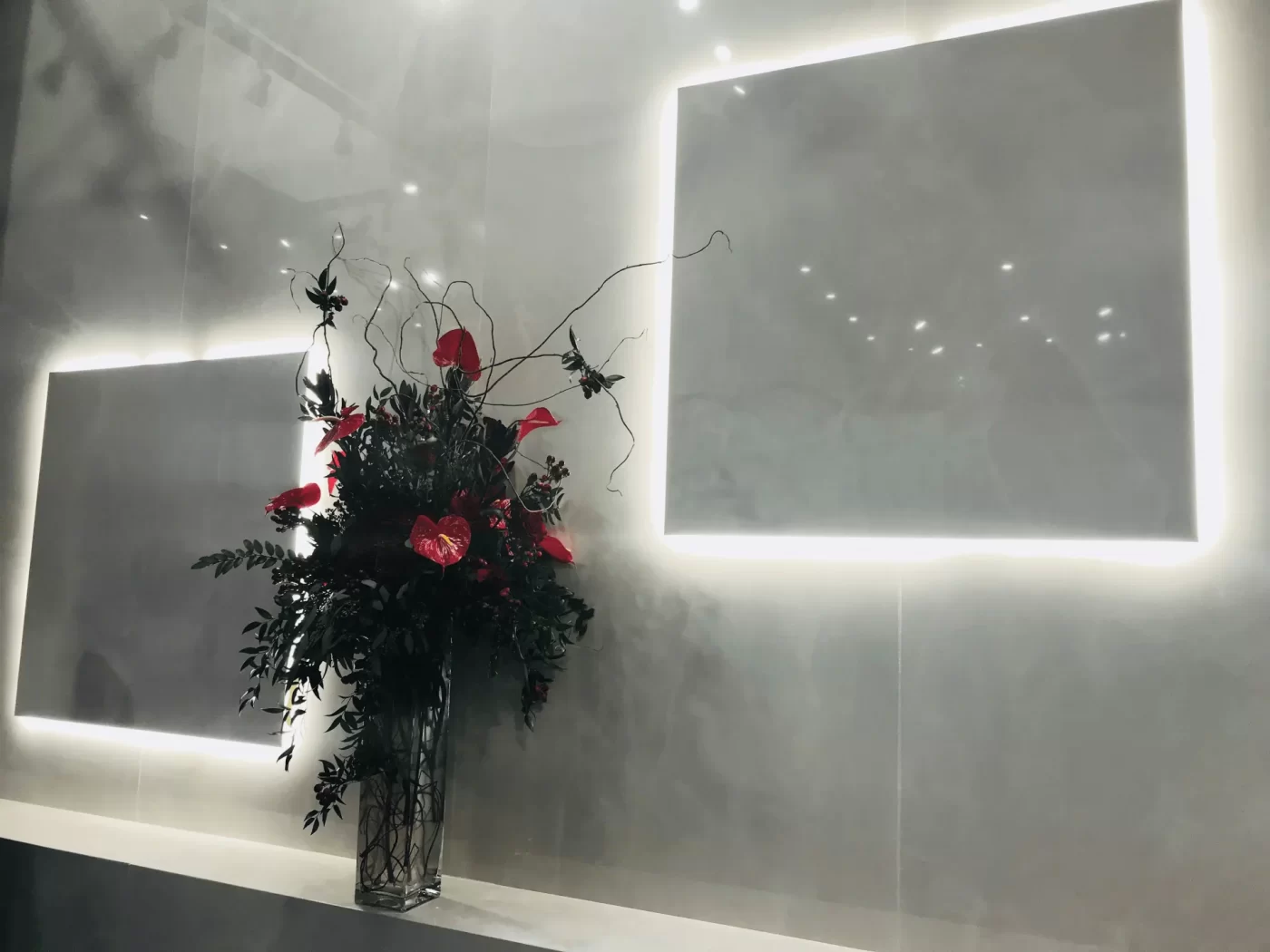 Cotto d' Este Coverings '18 Installation
There you have it. A quick look at Coverings '18. Hopefully next year you'll be able to join us in Orlando, Florida!
By Audrey Healey