Audrey Healey • Jul 23, 2018
Volume II of the Porcelain Series
Following its premiere, our designers found it imperative to augment the porcelain series with an introduction to superior brands in the industry. Readers were recently familiarized with Ceramiche Keope, a brand that excels in capitalizing on the advantages naturally possessed by porcelain. Featured today is Cotto d'Este — a brand disciplined by the six primary values on which they were founded: excellence, enthusiasm, innovation, respect, knowledge, and responsibility.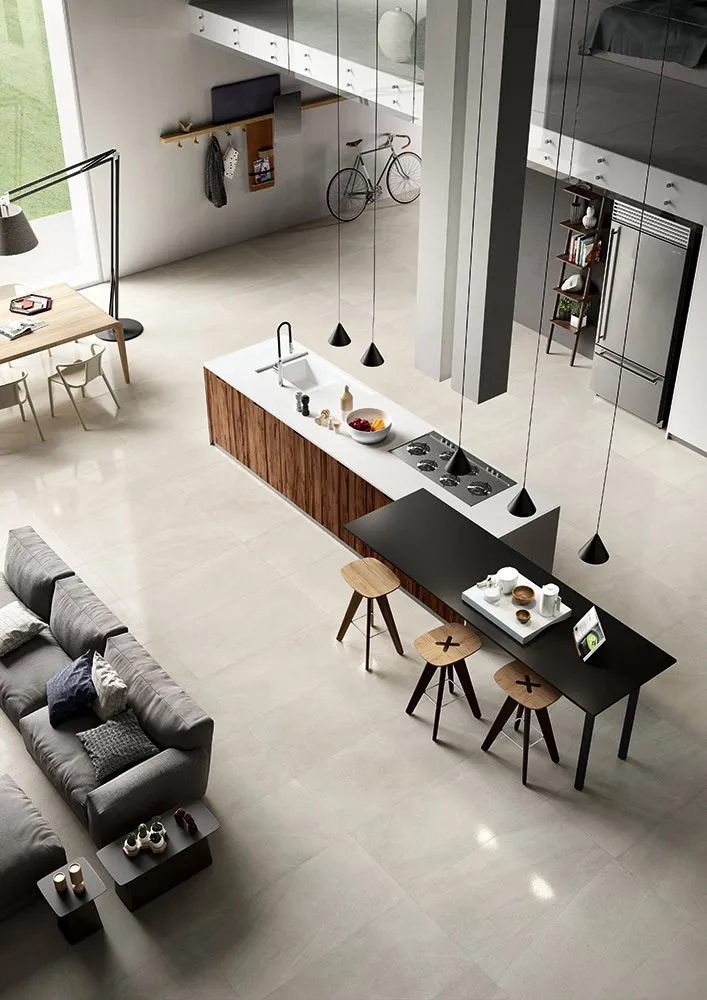 In a decade of sponge-painted walls, false flowers, and CD closets, Cotto d'Este was born. But unlike the regrettable trends of the 90's, Cotto d'Este is still a reliable design choice today. Since their establishment in 1993, Cotto d'Este has aspired to revolutionize both production procedures and product possibilities.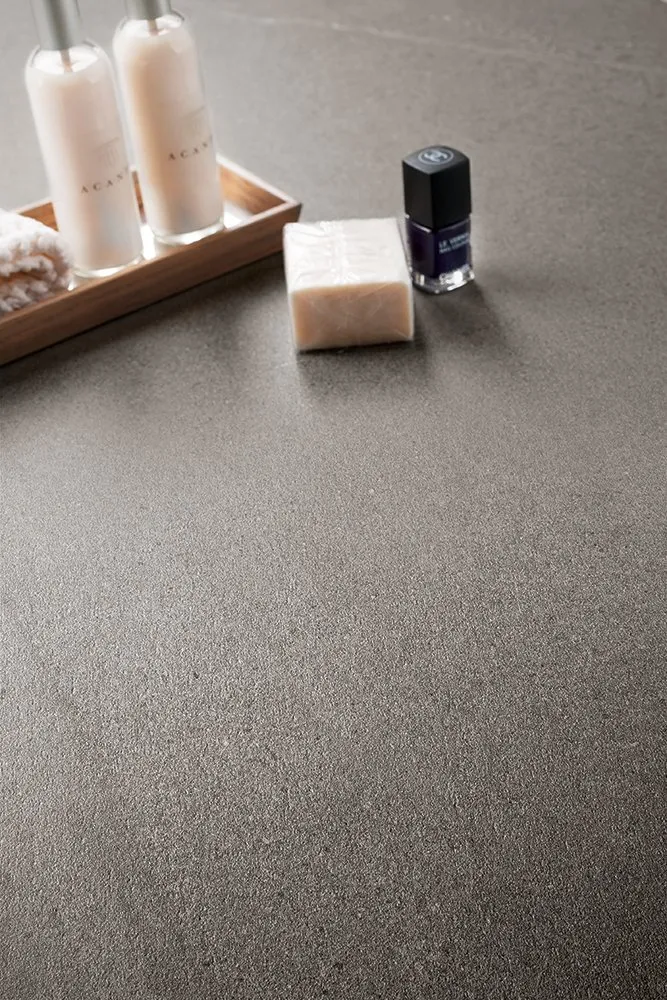 Backed by an international patent, the Cotto d'Este production process transformed the way porcelain stoneware is made. Within this process are four radical steps that set the company apart from others similar. This begins with superior clay and feldspar selection. These selections literally build the foundation on which high quality stoneware is made. This stoneware is later pressed three times with over 6,000 tons. This allows the raw material to be perfectly compacted, increasing the break load by 300% and developing an unparalleled flatness. Then, to properly vitrify, the stoneware is fired for a minimum of ninety minutes at over1,000 °C(doubling the average firing time.) The extensive firing further increases the porcelain's strength and resistance to wear. Finally, the stoneware is coated with Microban. Microban is a bacteria-fighting, non-toxic shield ensuring protection of the user. With these four critical aspects of the production process, Cotto d'Este is able to offer a twenty-year warranty.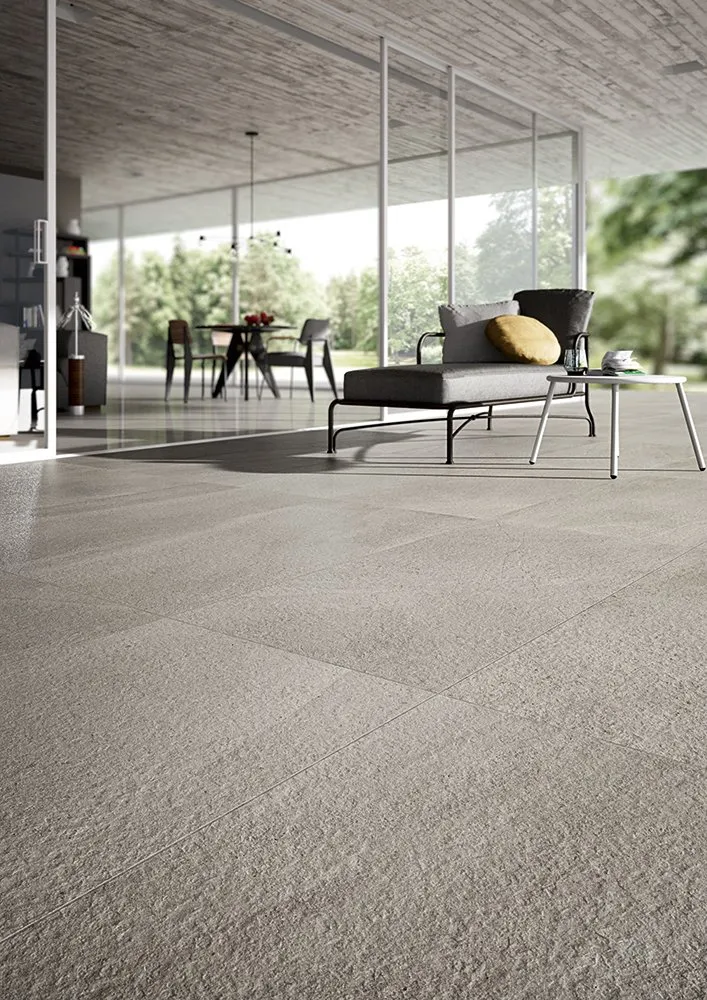 When the latest production techniques are met with a limitless imagination, new solutions are quickly defined. Among these solutions is a unique variety of available thickness, ranging from 20mm to 3mm. Unsurprisingly, Cotto d'Este offers the ability to integrate interior and exterior spaces using a 20mm paver. Like many others, these pavers can be used in a number of applications because they are not limited by possible wear or breakage. Further differentiating Cotto d'Este is their primary thickness of 14mm. This unusually thick interior stoneware offers an unprecedented compacted resistance. Contrarily, Cotto d'Este offers an unusually slim stoneware at 5.5mm. This thin approach not only allows for easier installation, but also an expansion of application opportunities including sink fabrication and furniture design. Finally, and perhaps most impressive, is Cotto d'Este's revolutionary 3mm concept: Kerlite. Kerlite introduced an entirely new realm of possibilities due to its inherent flexibility and elasticity, providing a curvature of 5 meters. With such a unique array of options, it is clear that Cotto d'Este has found a way to differentiate themselves in the porcelain industry.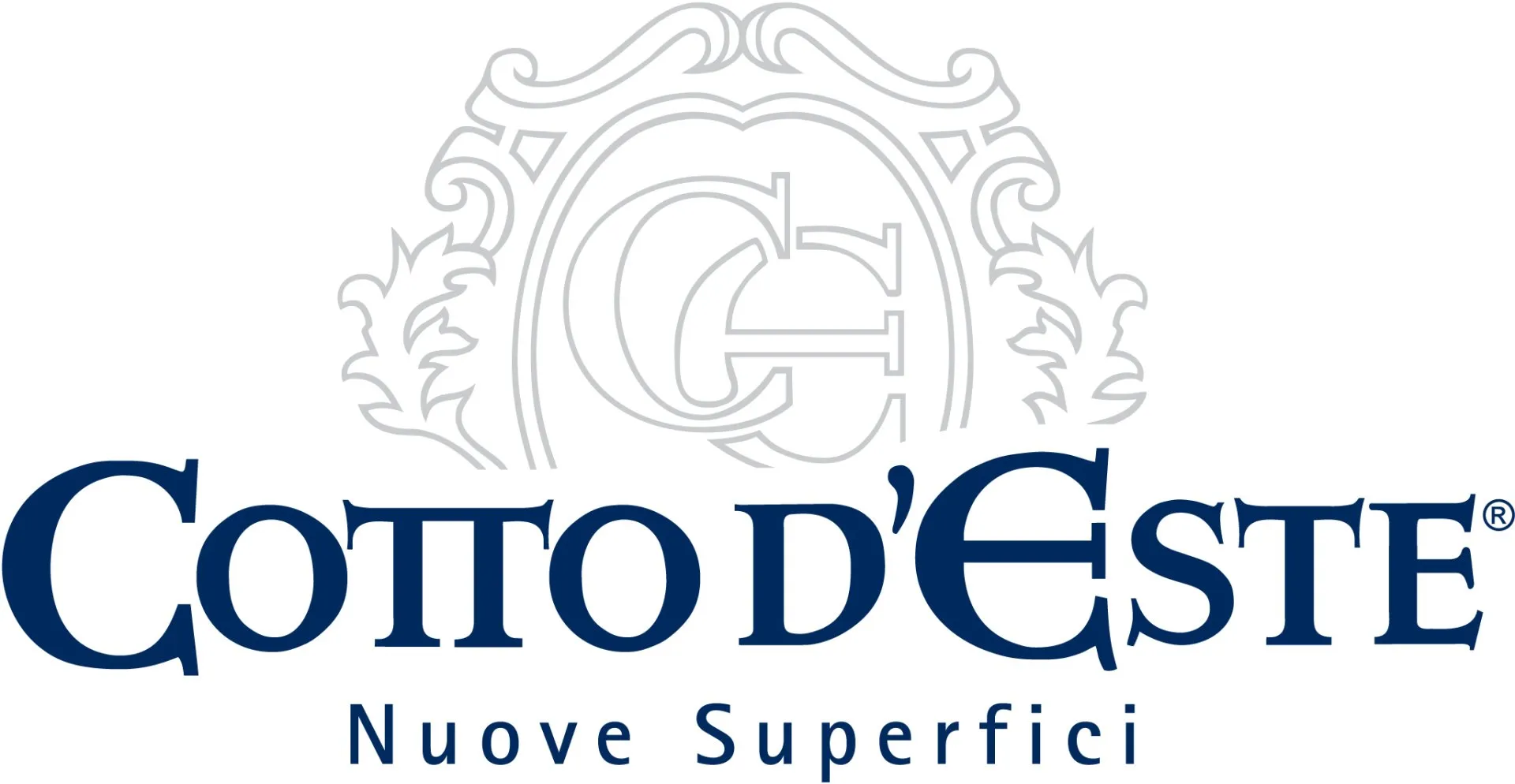 Given porcelain's infinite advantages, innovation can be challenging, but Cotto d'Este revolutionized the way porcelain stoneware is produced, resulting in newfound possibilities. With six production facilities and sixteen hundred employees, over nine thousand customers have been served. If you're interested in products by Cotto d'Este, contact your local Naples dealer, EBL Interiors.
By Audrey Healey