Audrey Healey • Jul 09, 2018
Volume I of the Porcelain Series
EBLog recently launched its first ever series, featuring "the smartphone of the tile industry." Our designers saw this series as an opportunity both for education and introduction. The series commenced with an educational overview of porcelain itself, and now continues with an introduction to several luxury porcelain brands in the industry. Today's EBLog features the young Italian company, Ceramiche Keope. See below how Keope found success by capitalizing on the advantages naturally possessed by porcelain.
Previously emphasized were porcelain's many forms of appearance. Keope enhances this quality with unique combination proposals. Available to the public are twenty-four stunning blends of Keope's Elements line, which includes the Natural (wood effect), Lux (marble effect), and Design (stone effect) sectors. These combination proposals make harmonious design a simple task both for the designer and the consumer.
Also discussed was the variety of suitable applications for porcelain, and from this Keope draws a great level of inspiration. Keope's K2 line intends to make interior/exterior integration a simple task by offering materials in both interior and exterior rated thicknesses. While the interior-rated tiles are suitable for nearly any space within the home, their two-centimeter exterior tiles can be installed freely atop pebbles, stone, or grass, seamlessly delivering a sophisticated landscape design. This trait not only simplifies the design process, but further offers a continuity that can be difficult to achieve.
Finally, you learned of the many personal advantages porcelain offers. Since 1995, Keope has worked to elevate this with their evident care for the consumer, beginning with the creation of each product. Keope shares that all production phases are subject to a strict quality control assessment, complete with a break-test and thorough analysis of each piece. Further catering to the consumer and promoting ease of maintenance, Keope summarizes all care recommendations into one single manual—it doesn't get simpler, folks!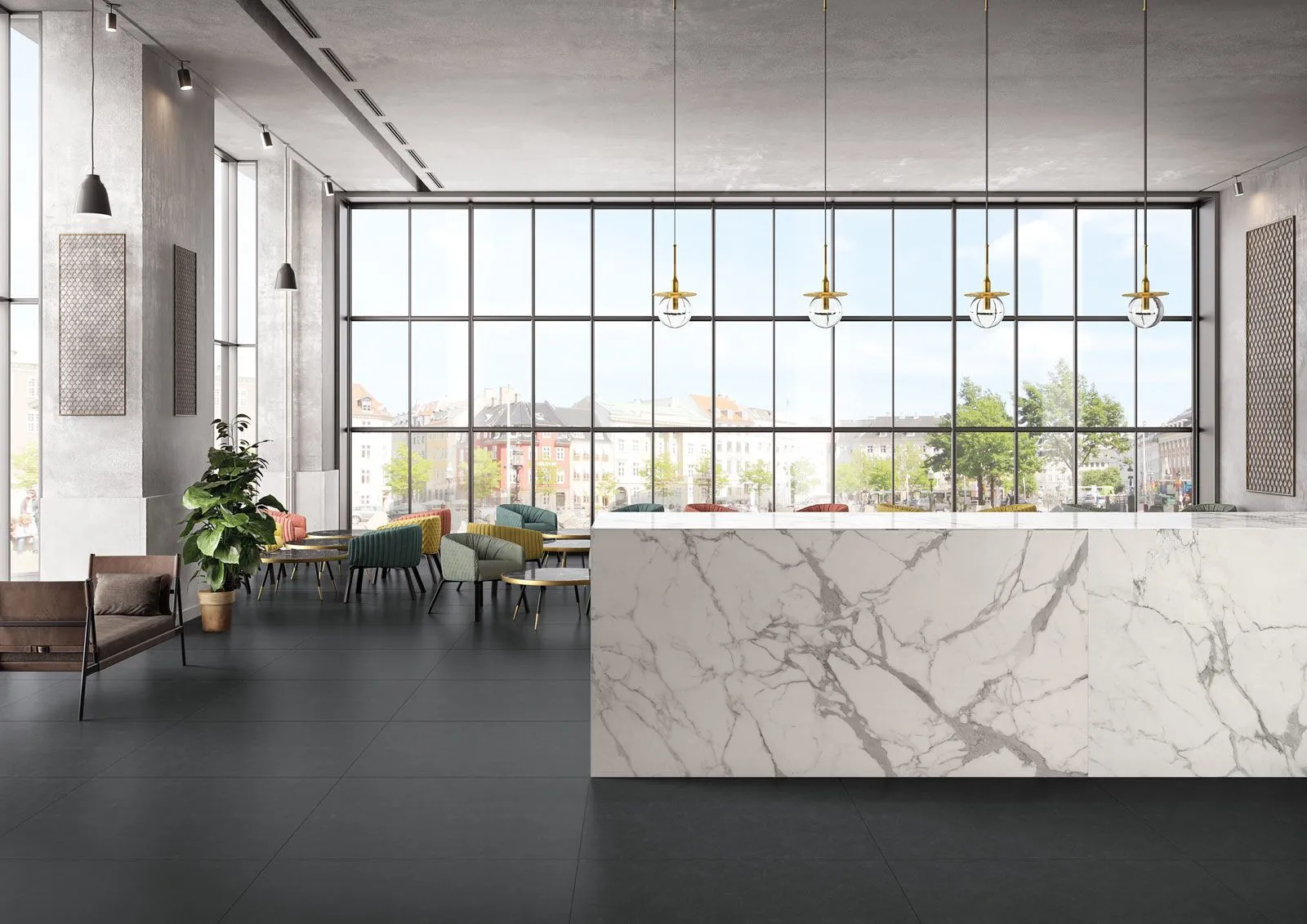 Though Italian in origin, it isn't difficult to believe that Keope products can be found in over eighty countries throughout the world. Complete with U.S. Green Building Council LEED certification and a genuine Made in Italy mark, Keope guarantees quality and respect. With their genuine consumer-focused approach and apparent desire to elevate the industry, the root of Keope's success is obvious. For more information on Keope products, please contact us.
By Audrey Healey