Audrey Healey • Jun 11, 2018
They say first impressions are everything. Upon the entrance of each facet of your beloved home, one is likely challenged with a divisional barrier. Whether a twist, slide, push, or pull there is one single object separating you and the space which you desire to enter: a door. For Bertolotto, a well-designed door will naturally set the mood and expectation for what is to come.
For nearly thirty years, this idea has been a philosophy for Italian door manufacturer Bertolotto. The family company acknowledges that as interior design has evolved, aesthetically pleasing interior doors have become increasingly important. This thinking inspired the company to begin working with artists, architects, and designers to ensure that their product delivers a successful first impression every time. The result: sand sculptures, street maps, constellations, and more.
Among the various artists working with Bertolotto is Romero Britto. Though native to Brazil, Britto brought his talents to Miami, Florida nearly thirty years ago. This talent has been expressed through other collaborations with companies like Bentley Motors and The Walt Disney Company. With Bertolotto, his work resulted in an American-designed, Italian-made door that boldly imposes feelings of "warmth, optimism, and love."
Contrary to vivid pop art, one of the most iconic Bertolotto doors, 25 by Arnaudo, is inspired by nature and possesses a calming charm. This line was designed by famous architect Gianni Arnaudo. Its strategic relief paired with an oversized frame invents an interior imaginary forest. This piece intentionally greets your guests with a "charming, yet simple" attitude.
Utilizing nature in a more literal sense, artist Elio Garis creates a beautiful anomaly: setting vertically the naturally horizontal element, sand. Each of these sand sculptures are colored and modeled by hand. The Casa Zen line has been inspired by natural Japanese stone gardens and the traditional Zen philosophy. A graceful fusion of harmony and simplicity, this line will become a piece of functional art within the home.
For the world traveler, Bertolotto's MetroMap etches into its surface underground networks belonging to the world's most famous cities. The MetroMap can be engraved into a variety of surfaces and can also be accented with coordinating panels. The door's sturdy, solid features are successfully balanced by fine and delicate ornament. From New York to Paris, this product celebrates the lost art of mapmaking in a sleek, minimalistic fashion.
These unparalleled designs can each be installed in many fashions, but among the most impressive is The Phantom — a trackless sliding door. Technically sophisticated and aesthetically pleasing, this oversized door uses a hidden binary system and a clean, contemporary approach. This system is compatible with a multitude of doors, satisfying the needs of those customers with a classic eye, and equally impressing those who prefer a more modern feel. Bertolotto deems this system an instant "protagonist" of your space.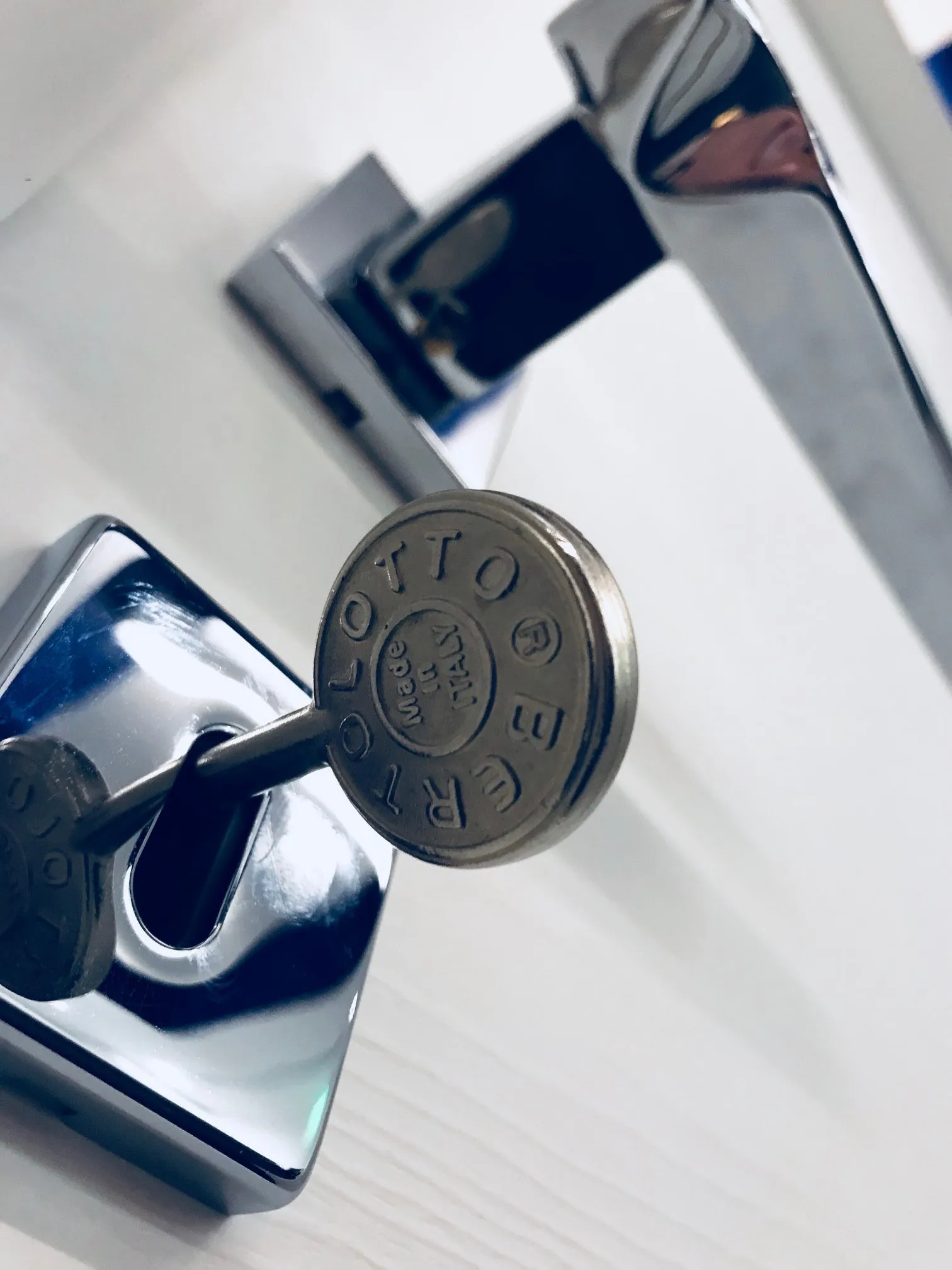 Though you can determine the protagonist of your space, the Bertolotto protagonist will always be the consumer. Company representative Stefano Alberzoni explains that the company is fueled by the desire to produce a high-quality door while delivering stellar customer service. Their motto is: "make doors that will last a lifetime, because the client's wishes are not standard." This task is accomplished with the union of technology and craftsmanship, and results in the daily production of large volumes—up to 1500 doors to be exact. Alberzoni also spoke on the topic of company culture when he shared that "Bertolotto is a family company…[and] when you start working at Bertolotto you become part of the family." Since he became part of this family, he has considered himself an ambassador for beautiful Italian products, which he loves to bring to "the most beautiful homes of the USA." So whether you aspire to install more quality functional art within your home, or you simply want to collaborate with the Bertolotto family, Bertolotto Porte can offer a variety of solutions for your distinct first impression.
By Audrey Healey